Back to top
Utilizing Existing Infrastructure in IP Security Networks
---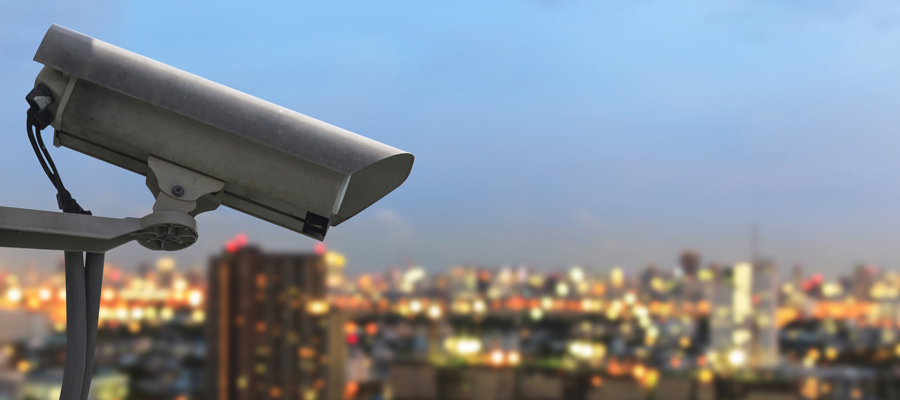 ■ Background
When it comes to making updates to your IP security network, buying new Ethernet switches doesn't have to mean all new infrastructure too. Whether you have old coaxial cable wiring, or environments susceptible to high temperatures, EtherWAN's switches are designed to accommodate your specific camera and video surveillance system needs. With the right products, you can reduce installation time, reduce installation cost, and reduce complexity.

Your current phone lines, alarm cable or coaxial cable may be old, but that doesn't necessarily make them outdated. With EtherWAN's Power over Link (PoL) technology, you can deliver both power and data over existing wiring, to devices like wireless access points and IP cameras. PoL goes beyond the industry-standard Power over Ethernet (PoE) technology. While the maximum distance of PoE provides 15W for up to 100m, PoL can deliver 30W for up to 1.2km or 1200m. Although options like PoE+ and PoE++ provide additional wattage with 30W and 60W, respectively, this Power over Ethernet technology is still limited by distance. With its versatility and additional power, our PoL products provide a cost-effective alternative to PoE products. Power over Link technology eliminates the need to run power cables to a remote site, and saves you the costs of additional powerline and fiber optic cabling. Customers with infrastructure such as old buildings and long stairwells have relied on our PoL technology to provide them with personalized network solutions.
■ Solution
Etherwan's hardened products also utilize your existing infrastructure to provide a unique solution for your security network. Hardened refers to the strength and durability of our switches in extreme conditions. These conditions might include high levels of vibration, electromagnetic interference, confined spaces (such as a hot attic or enclosure outside of a home), or temperatures from as low as -40°F to as hot as 165°F. Ethernet switches are normally placed in indoor environments, like server rooms or offices. EtherWAN's hardened products allow you to maintain the integrity of your security networks from a rooftop, or warm, compact spaces like an attic.

► ED3538
For the best of both worlds, check out the ED3538, a Hardened Ethernet Extender. This PoL solution offers longer transmission of PoE power and Ethernet communications over a single legacy twisted pair cable. The ED3538's hardened specifications also make it optimal for resistance to electromagnetic interference, shock, and vibration, ensuring connection reliability even in harsh environments.
■ Summary
Why should you have to make changes to your infrastructure in order to implement a new product? EtherWAN's PoL and hardened products provide you with flexible solutions that cooperate with your existing infrastructure. Our versatile, cost-efficient switches take the stress out of security updates, so your focus can be on security.

► For more information about our Power over Link (PoL) technology, read our featured article: What is Power over Link™ (PoL)?