Key Features

Easy Setup
Preconfigured and sold in pairs for hassle-free setup

Highly Secure
Protected with WPA2 Security and a 20-digit passphrase

Outdoor Rated
Protected against rain, snow and winds up to 125mph

Connect Further
Wireless connectivity up to 2 miles apart
How do I use EasyLink?
EasyLink is a pre-configured point to point (PtP) Bridge kit which allows for connecting remote locations wirelessly up to 2 miles away. Connect locations by mounting the hardware, powering the units and aligning them using the built-in alignment LEDs.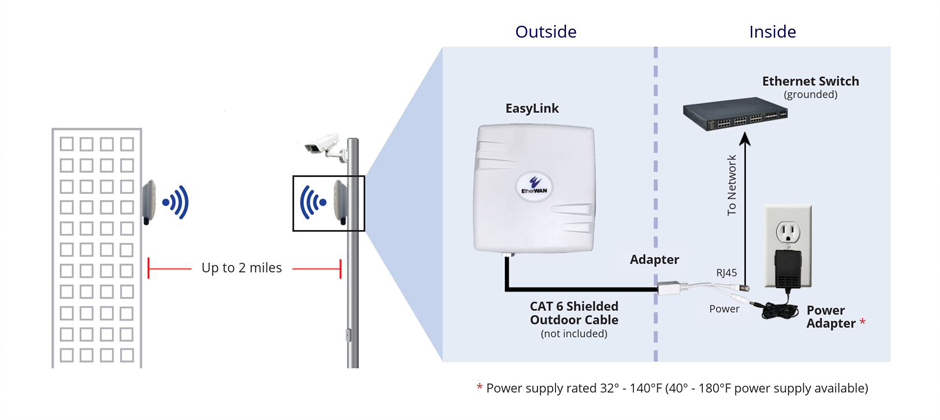 What's in the Box
Each kit comes with 2 paired EasyLink units, 2 wall power supplies, 2 PoE injectors and 2 pole mounting kits (with hardware).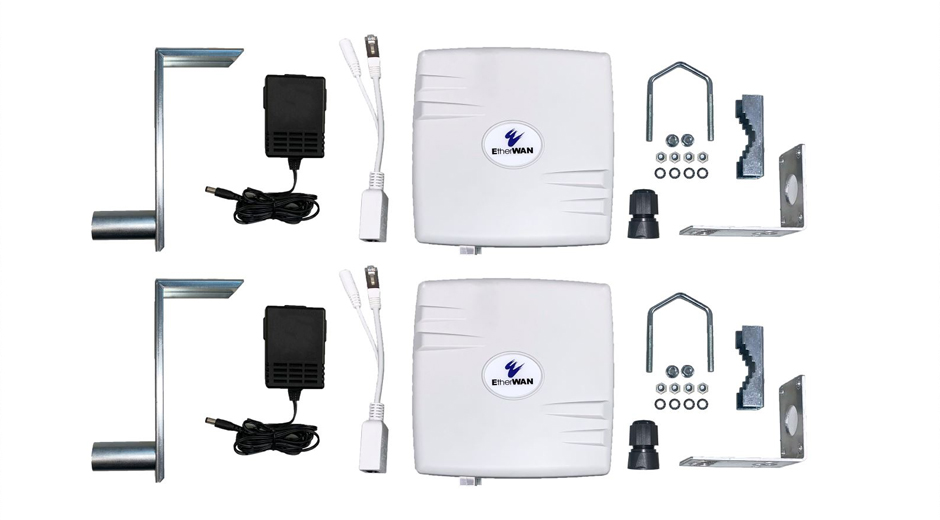 Versatile Mounting
We know that no two applications are the same. That's why EasyLink is built to support versatile mounting, whether you are installing on a pole, wall or the side of a building.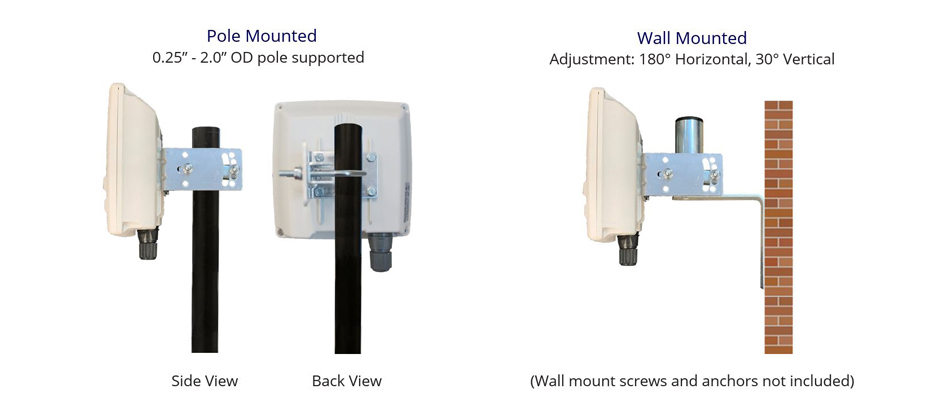 Making a Connection
Getting EasyLink set up is as easy as 1, 2, 3, 4! Follow these steps to make a quick connection.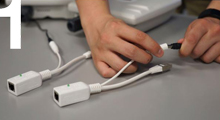 Connect the power supply to the white power injector on each side of the connection.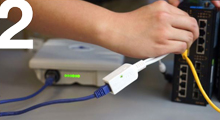 Connect the white power injector to the Network or directly to a shielded Ethernet switch.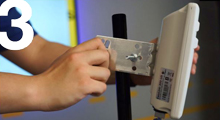 Mount the EasyLink Wireless boxes to a wall or pole and aim toward each other.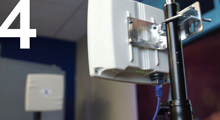 Adjust the direction of the units until you see the maximum number of signal strength LED's.
See EasyLink in Action
Don't just take our word for it. See for yourself how easy EasyLink can be.
*Available in North America only.