Weigh in Motion (WIM) enhances driving speed and efficiency
---

---
Background
In Taiwan, almost 8.5 million trucks enter weigh stations for weight checking in 2020 according to Freeway Bureau, M.O.T.C., equaling 23 thousand weighing incidents every day. Overweight trucks create more road pavement damage, cause maintenance departments to spend more effort, and lead to an increase in maintenance costs. Additionally, flat tire chances are increased in overweight trucks, causing risks and dangers for drivers. 

The worldwide increase in road usage is confronting governments, road owners, and operators with the challenges of monitoring traffic and maintaining highways. These tasks are difficult because frequent overloading of trucks can quickly damage roads.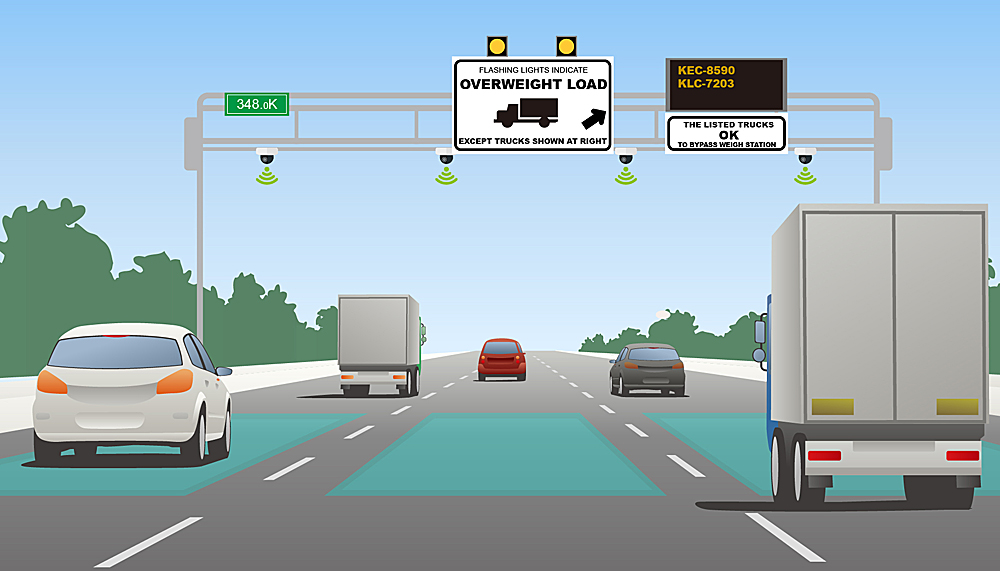 Weigh In Motion (WIM) technology is the solution of choice for traffic monitoring, weight enforcement and weight-based tolling. A well-established WIM system is the key to sustainably managing and protecting the road infrastructure. 
---
The Challenge
Installation: Working unit must be able to operate under extreme temperatures. The system should operate at 0 to 70°C without a fan.
Back up: The network devices needed to support data redundant transmission and redundant power input availability.
The system must certified to the highest standards, including EMI, EMS, FCC, CE, UL.
Management: The devices must support at least Lite Layer 3 functions.
---
The Network Solution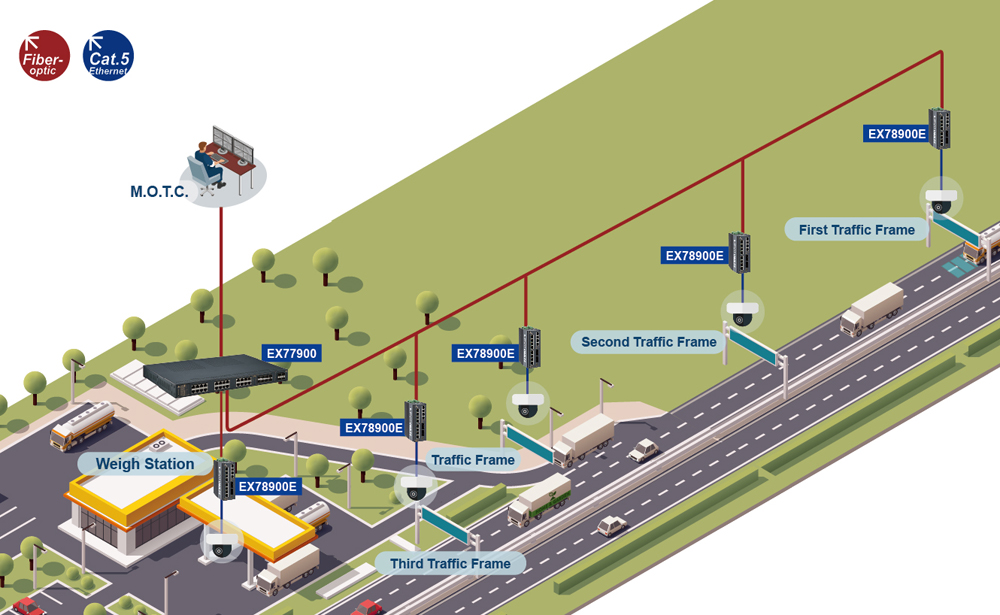 EtherWAN's EX78900E PoE Lite Layer 3 managed switch was employed in the construction of a WIM station in central Taiwan. The device not only provides 802.3bt standard PoE power 60W output that can effectively integrate with surveillance systems, but also meets the most stringent safety and quality standards. To secure the application for outdoor installation, it provides 6kV surge protection at PoE ports through STP cabling, the best option for WIM integration for installation in weighing stations. It is the ideal choice for automated real-time traffic data collection, refined infrastructure planning, optimized road maintenance, and improved traffic flow uniformity.
---
Conclusion
EtherWAN is always helping to create safe and intelligent transportation by offering PoE systems with outstanding reliability and robustness.
---
Related products:
---
EtherWAN – " When Connectivity is Crucial "
► For more information, please contact: [email protected]
---