Wireless IoT Solutions
How EtherWAN strengthens IoT and OT security and operation convenience
From the end of 2020 to 2022, there have been many changes that began as direct responses to COVID-19. We have seen lots of ongoing adoption of IIoT advancements as more and more industries start tapping into digital transformation.
The emerging Trends in IIoT

The emerging trends in IIoT:
Remote data accessibility & wireless connectivity-
Manufacturing is inherently on-site dependent. However, as the COVID-19 pandemic showed, remote data accessibility in manufacturing is necessary and possible—and it's going to continue. Shortage of operators on site became a serious problem that is not quickly solved. The IIoT with wireless connectivity (4G LTE/5G) helps on connection between machines, equipment, and applications to allow easy remote monitoring and support for specific critical operations.
Data Analysis and AI -
Data analysis is used to process vast amounts of machine-generated, unstructured data captured by M2M systems. As IIoT progresses, there will be an increasingly large amount of unstructured machine data. The growing amount of machine-generated industrial data will drive substantial opportunities for AI support of unstructured data analytics solutions.
Industrial Automation increases -
More industries are now embracing IIoT applications to ensure reliable, automated operations. IIoT solutions and applications have helped businesses improve their operating efficiency by lessening the time employees are required to use equipment physically. This has helped reduce human activity on the floor and enable proper social distancing as needed. This also optimized operational resilience using automation to help manufacturers save up to 30-40% on equipment maintenance expenses.
Remote monitoring and operation -
Remote monitoring enables you to control and monitor all equipment at any time and from anywhere. The best benefit is to have real time insights to manage all situations and make decisions more precisely.
The coming challenges for IIoT:

Cybersecurity Risks
Manufacturing firms have become a top target of cybercriminals, extortionists, and nation-state groups. In fact, 61% of companies have experienced a cybersecurity incident affecting their factories, with three-quarters of those incidents taking production offline. As with the expectation for remote data access, the focus on cybersecurity is going to carry forward into 2022 and beyond.
Data Analysis
In the field sites, IIoT devices connect with edge sensors and meters that generate lots of data. Organizing and processing data at the front end will gain the efficiency of backend data management and save cost on transmission.
Connectivity
Connectivity among edge devices and backend SCADA is the one of the vital aspects of success. Reliable connectivity by 4G LTE and VPN is vital to ensure the right data is transferred between systems and equipment uninterruptedly.
EtherWAN helps you to overcome the challenges
The way to reduce cybersecurity risks: Microsoft Azure Sphere Security solutions – A new phase for industrial IoT.
Since the number of connected devices is increasing every day, security concerns are rising considerably. There have been instances where due to the vulnerability of the software and hardware, organizations leveraging IoT have suffered the consequences of cyber-attacks.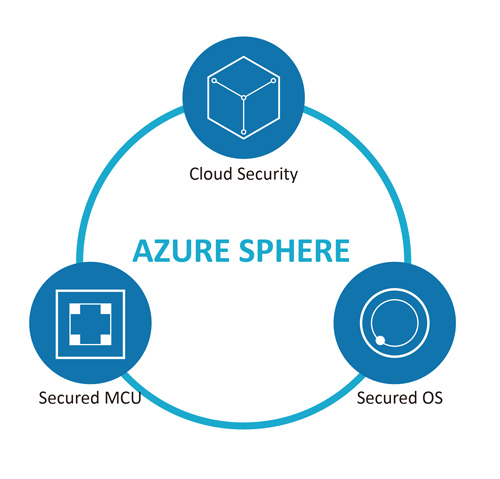 Microsoft identified that there has to be a solution that unites the hardware, the software, and the Cloud in order to secure microcontroller unit chip-enabled devices. Microsoft has recently introduced an end-to-end solution – Azure Sphere, to address security issues in IoT and effectively deal with cyber-attacks.
As per Microsoft, Azure Sphere has been developed after comprehensive research into IoT security. The research included a prolonged collaboration with prominent device manufacturers. Microsoft even upholds that Azure Sphere is developed to address all the areas of IoT security, including hardware, software, and cloud security.
Before Data Analysis in the Cloud, efficiency requires data be processed and converted before transmission to the Cloud.
In IIoT applications, we all know how to make edge data transmit to the backend for data analysis in daily operation. However, we provide a more efficient way to move data from edge to Cloud. The easy to understand steps are A.P.P.
In EtherWAN, we make these function called "Data Tag Engine".

It is not helpful to just receive all of the raw data. It will not help the data analysis on the backend. To do data processing at the front end increases effiency.
Reliable Connectivity
-40 to 75°C temperature operation range connectivity is a basic and necessary component of IIoT applications. VPN is needed to secure data transmission.
Conclusion
Security from IT to OT is the act of securing connected network devices from threats and breaches by protecting, identifying, and monitoring risks, all while helping to eliminate vulnerabilities that can pose security risks.
When choosing an industrial IoT security solution to help manage operational assets and vulnerabilities, EtherWAN's AiR GUARD satisfies all the above important demands, providing a smart operation approach to your applications. Build trust in IoT devices with all-round and powerful IoT security solutions.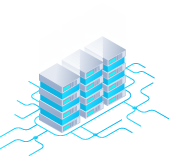 Highly-reliable network connection
Reliable 4G LTE connectivity with device operation in -40 up to 75°C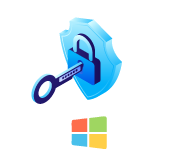 Built-in Microsoft security technology
Built-in Microsoft Azure Sphere Security solution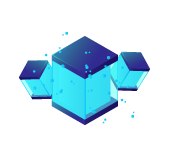 Friendly 30W PoE for connecting PoE device
Connect camera for video streaming
Support RESTful API
Easy to acquire data or remote configure settings

The results of our collaboration with EtherWAN on security technology will help customers safeguard a wide range of connected devices in both IoT and IIoT applications. EtherWAN has demonstrated it has the experience, technological know-how, and manufacturing resources to maximize the many advantages of Azure Sphere and its defense-in-depth security.
Lakecia Gunter, VP and GM, Microsoft IoT Global Partner Solutions
Case studies

In 2020 the COVID-19 virus has spread around the world. In addition to medical treatment of those infected, public steps to prevent group infections are extremely important... more

In the hot and sunny Tropic of Cancer, a new solar power plant is up and running. The field site for the solar panel installation includes a farm, a lake... more

Smart surveillance is not a one-size fits all for cities across the world. With privacy concerns from citizens and ensuring accountability for police organizations, implementing new surveillance systems can often be a sensitive topic ... more

Traffic management has historically been a major issue for cities and municipalities around the world. In the past decades there has been a global trend toward urbanization... more
See how EtherWAN products have been used in different market applications. Not just hardened products that meet current needs, but an ideal solution for present and future expansion.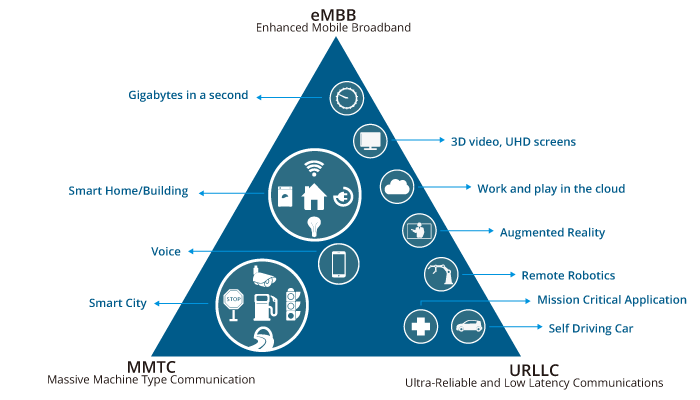 It is a global success for LTE that it is already connecting over ...
VIEW MORE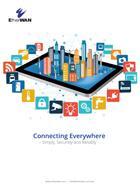 Maximizing the power of IoT technologies to support the digital transformation of various industrial vertical markets.
VIEW PDF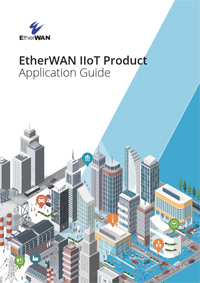 This guide is intended for administrators and project managers who are planning to ...
VIEW PDF