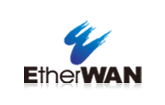 EtherWAN Systems Inc.,will exhibit its industrial Ethernet solutions at London's Security and Counter Terrorism Expo (SCTX) 2019, the U.K.'s leading national security event. It will take place from March 5th to the 6th, and will be held at Olympia London.

Diverse areas of security, including home, corporate, and government are increasingly becoming more interconnected and enhanced by IoT (Internet of Things) technologies. EtherWAN lends its networking expertise to various areas such as intersection surveillance, airport & border security, transportation security, and critical infrastructure. The company will have on-site demonstrations of PoE (Power over Ethernet), network Layer 3, and cellular gateways. EtherWAN is a proven partner in the application of smart technologies to security systems, improving communications and safeguarding critical data. The company's proven solutions are an integral part of perimeter security at Camp David, national border security in Turkey, and IP based surveillance in New York's underground mass transit system, as well as one of the world's largest airports. With world-renowned engineering excellence, redundancy know-how and forward-thinking designs, EtherWAN is looking to continue in its leading role in this vital industry.

Field-proven Reliability
Hardened Ethernet equipment with superior reliability, long MBTF, redundant power support, wide operating temperature range, EDI, EMI, RFI and surge protection.

Full Product Testing
Our hardened products are required to pass stringent real-time data transfer testing at temperatures from -40 to 85°C for up to 72 hours.



Customer-centered Services
EtherWAN has a professional support crew, with domain know-how and hands-on experience working with system integrators and solution providers.
If you do not want to receive this e-bulletin in the future, please click the unsubscribe link.
© EtherWAN Systems, Inc. All rights Reserved.
EtherWAN is committed to compliance with all applicable data protection laws