Back to top
Coronavirus: Information on current status from EtherWAN

Taipei, Taiwan—Feb 11th, 2020
In light of the increasing infection rate of the New Coronavirus (2019-nCoV), EtherWAN is constantly monitoring advice from the relevant authorities and taking all necessary counter-measures to ensure the safety and health for all of our employees, and has already imposed strict precaution measures for the whole production line. At the same time, traveling for business has been banned until the situation improves.

At this moment, it is still too early to predict all the effects that this situation might have on supply. However, all EtherWAN products are made in Taiwan, which gives EtherWAN the benefit of maximum production capacity, and lowers the chance of productivity declined caused by reduced manpower.

Until the present, customers who placed their purchase orders to us and have received the confirmation will not need to worry about lead times. The delivery dates remain unchanged as scheduled on the confirmation.
We are closely monitoring all the components from our supply chain. Key components should not become a concern, and for some passive components and raw materials, a substitute product sourced from Taiwan is a suitable alternative that will prevent any bottlenecks.
EtherWAN has decided to reschedule EtherWAN Partner Conference to May 27-29, 2020.
EtherWAN is taking the issue very seriously; as we know this is of great concern to our partners. Please contact your EtherWAN contact person for any additional questions. The latest information on our activities and option for goods delivery will be update at www.etherwan.com.
Sincerely,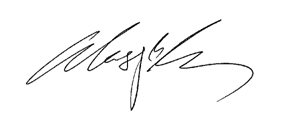 Maggie Chao,
General Manager