Back to top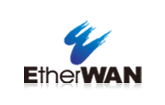 EL8000 Series - Hardened 1000BASE-TX to 1000BASE-SX/LX/BX/SFP Media Converter

The EL8000 Series provides media conversion between 1000BASE-TX and 1000BASE-SX/LX/BX/SFP Fiber. Built specifically for mission critical applications in harsh environments, the EL8000's hardened design features high shock & vibration resistance, electrical noise immunity, wide operating temperature range from -40 to 75°C, and thermal dissipation optimized aluminum mechanical design. With redundant power inputs, link down alarming, Link-Fault-Pass-Through and a wide range of fiber connectivity options, the EL8000 is the ideal media converter for environments where connectivity is crucial.
Full Gigabit bandwidth and Jumbo frames

1000BASE-T and 1000BASE-SX/LX/BX/SFP Ethernet transmission conversion
1000Mbps Full duplex and full wire-speed forwarding rate
Jumbo frames up to 10K bytes to increase throughput and transmission efficiency

Port Failure Alarm

Relay alarm configured by DIP switch to notify users when power fails or link is down

Hardened Grade

Supports -40 to 75°C (-40 to 167°F) operating temperature
Redundant power inputs on terminal block connector
Supports DIN-Rail mounting

Link-Fault-Pass-Through (LFPT)

Provides constant monitoring of the links connected to the media converters
If a copper link fails, the media converter will pass the fail state on throughout the link, disabling the fiber link and the copper link on the opposite end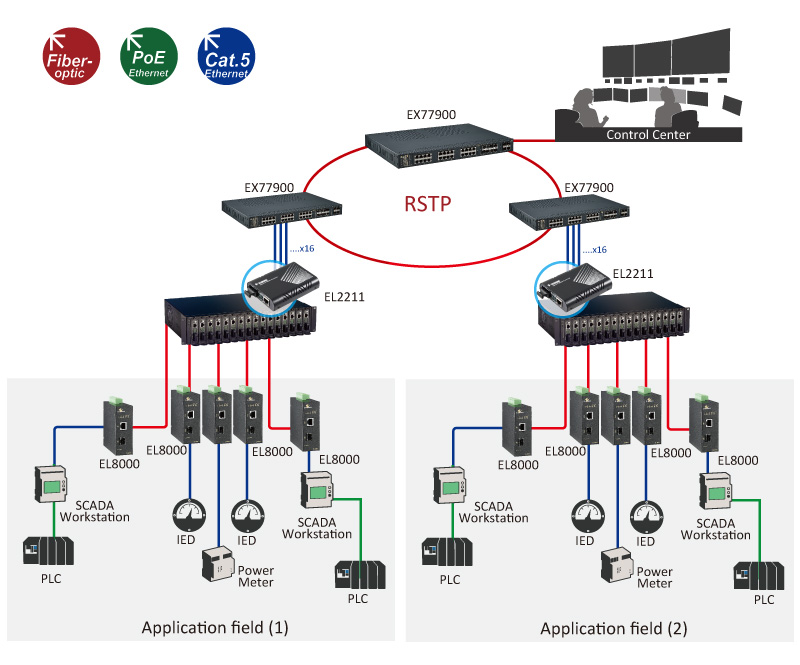 IEC 61850-3/IEEE 1613 Lite L3 Hardened Managed 24-port Gigabit and 4-port 1G/10G SFP+ Ethernet Switch
16-Bay Media Converter and Ethernet Extender Chassis
10/100/1000BASE-TX to 1000BASE-SX/LX/BX Media Converter

Field-proven Reliability
Hardened Ethernet equipment with superior reliability, long MBTF, redundant power support, wide operating temperature range, EDI, EMI, RFI and surge protection.

Full Product Testing
Our hardened products are required to pass stringent real-time data transfer testing at temperatures from -40 to +85°C for up to 72 hours.



Customer-centered Services
EtherWAN has a professional support crew, with domain know-how and hands-on experience working with system integrators and solution providers.
If you do not want to receive this e-bulletin in the future, please click the unsubscribe link.
© EtherWAN Systems, Inc. All rights Reserved.
EtherWAN is committed to compliance with all applicable data protection laws