Achieving Peak Efficiency with Budget-Friendly Substation Connectivity Solutions
---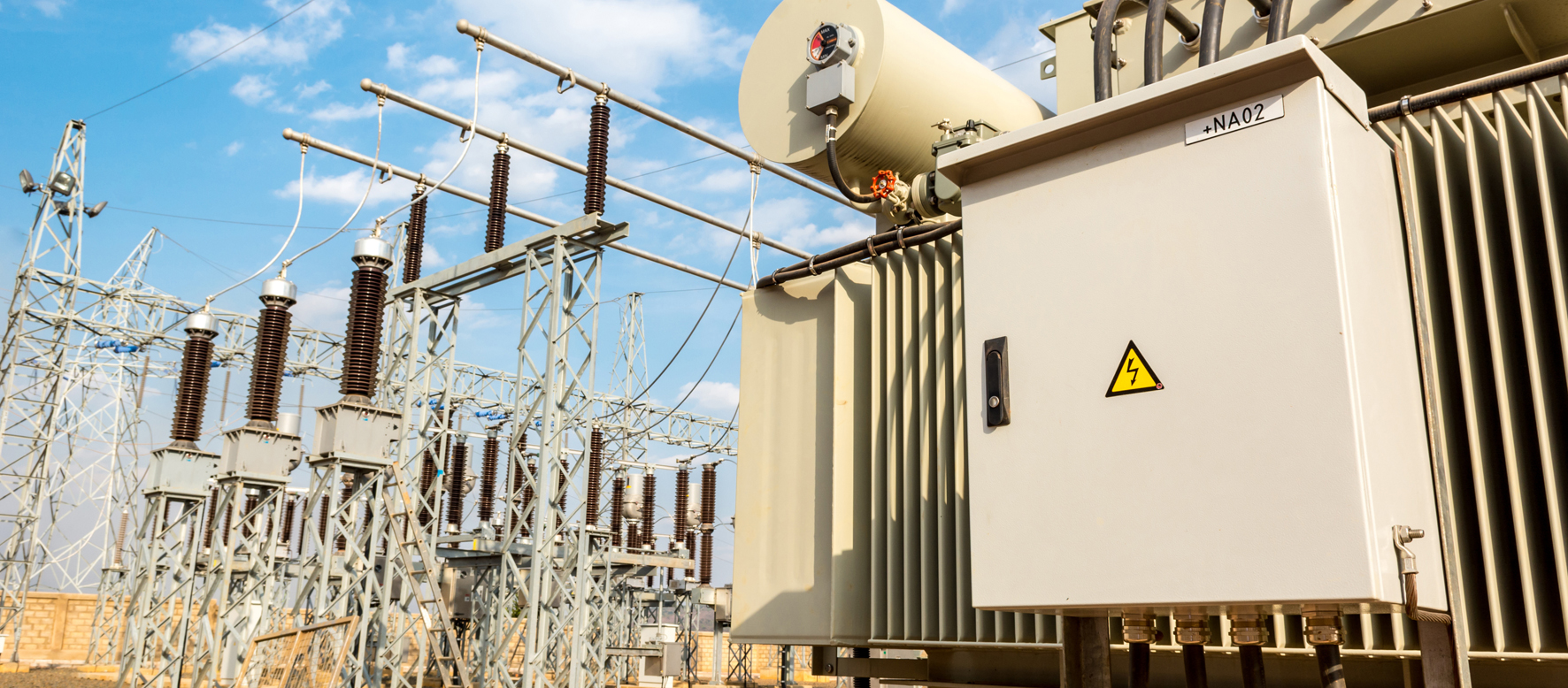 ---
The Crucial Edge for Modern Substations
In substations, the PLC (Programmable Logic Controller) plays a vital role in equipment control and sensor acquisition. It acts as a central hub, connecting numerous crucial devices and Human-Machine Interfaces (HMIs) to the Supervisory Control and Data Acquisition (SCADA) system.

When introducing new PLCs or upgrading existing ones to enable advanced intelligent automation, it becomes significant to incorporate managed switches for potential future expansion. For this substation project, selecting cost-effective gigabit Ethernet switches as replacements for older 10/100M models.
---
Switch-PLC Compatibility is the Key
To enhance safety in the substations, an increasing number of advanced controllers and sensors with AI functions are being introduced. These technologies play a crucial role in detecting potential risks and mitigating hazards. Modern PLCs, which serve as the backbone of substation control systems, now come equipped with at least one gigabit Ethernet port. This upgrade allows for faster I/O refresh rates and improved device communication, facilitating seamless operation and response.

To accommodate the new PLC installations, upgrading from existing network equipment becomes necessary. It is a challenge to choose a perfect fit managed switches for the new PLC connections. PLCs are typically installed inside outdoor cabinets, subjecting the Ethernet switches to wide temperature fluctuations. It is necessary to choose switches that can withstand extreme environmental conditions to ensure reliability and uninterrupted operation.

When searching for Ethernet switches certified by IEC 61850-3 for substation applications, cost inevitably becomes a crucial consideration. Most switches with IEC 61850-3 certification available in the market are expensive.

Having IEC 61850-3 certification for switches doesn't guarantee a universal fit for all substations. It's important to remember that such certification may include functions or features that may not be applicable in a specific substation application.

---
Reliable PLC Connectivity for Seamless Operation
EtherWAN's EX73900E Series offers the most economical solution for PLC connections, making it the ideal choice for various substation network projects. With its IEC 61850-3 certification, it ensures compatibility and seamless integration within substation environments. The Lite-layer 3 managed features provide essential managed switches functions tailored for local area network applications. EtherWAN's proprietary Alpha-Ring protocol provides network redundancy, delivering increased stability and reliability. The IP40 rating of these switches ensures their durability and protection in harsh environments, safeguarding them against damage caused by unforeseen events.

In line with embracing AI and automation for substations upgrades, the EX73922E model was chosen by our partner for the PLC system expansion and modernization. This choice demonstrates the confidence placed in EtherWAN's solution to deliver enhanced performance and efficiency in the upgraded substation infrastructure.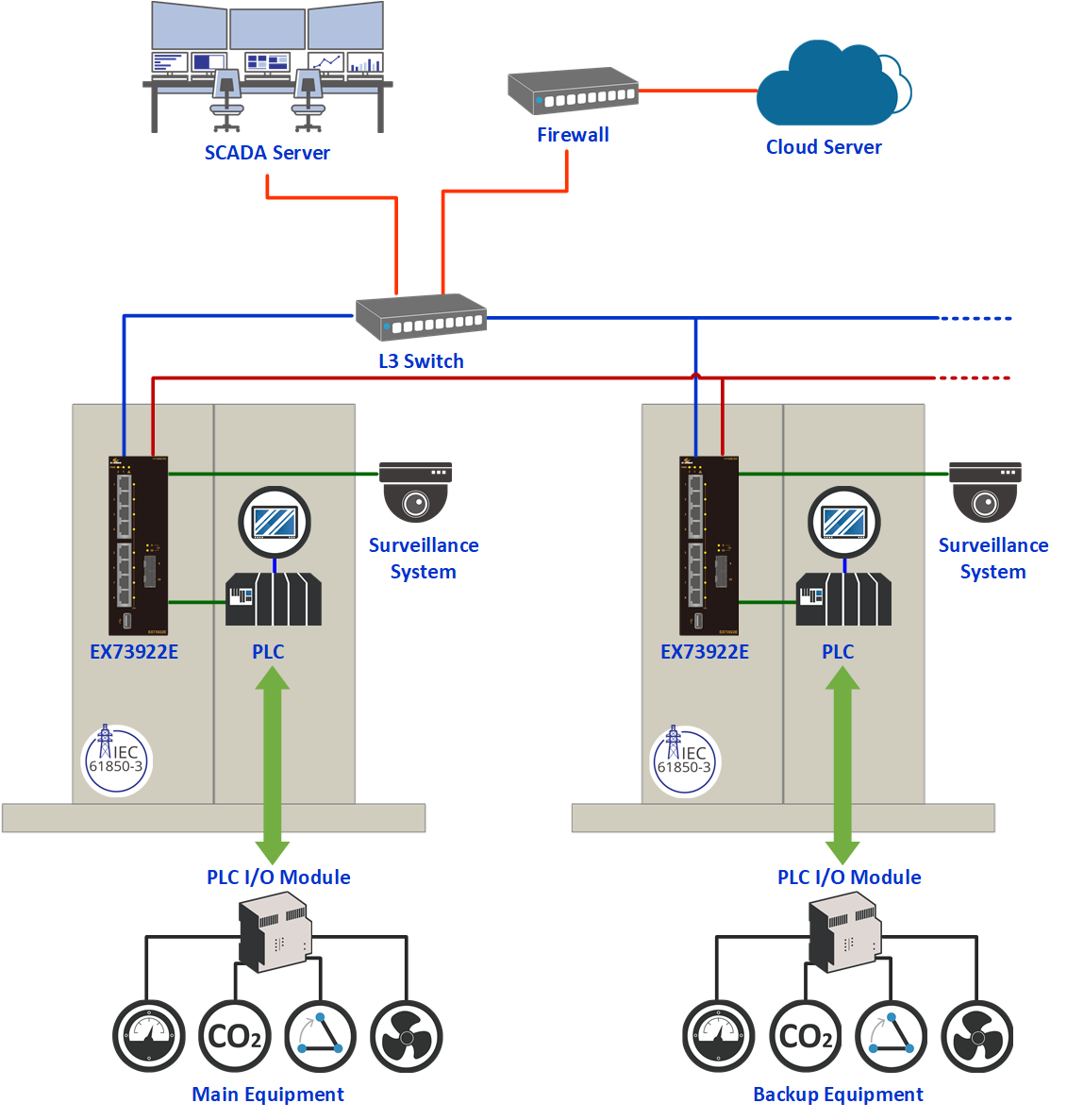 ---
Value-Driven Power Efficiency
EtherWAN's EX73900E hardened grade switches are specifically designed for outdoor cabinet applications. Its certifications, including IEC 61850-3 for power utility automation and NEMA TS-2 for traffic controller assemblies, validate its reliability and compatibility for harsh and demanding environments. It excels in industrial applications that empower organizations to enhance substation infrastructure efficiently, enabling increased operational efficiency. Upgrading substation networks has become more accessible, all within an affordable framework.

Related Products:
---
EtherWAN – " When Connectivity is Crucial "
► For more information, please contact: [email protected]
---