Latest Industrial Unmanaged Ethernet Switch Series from EtherWAN Makes Network Expansion Easier and More Economical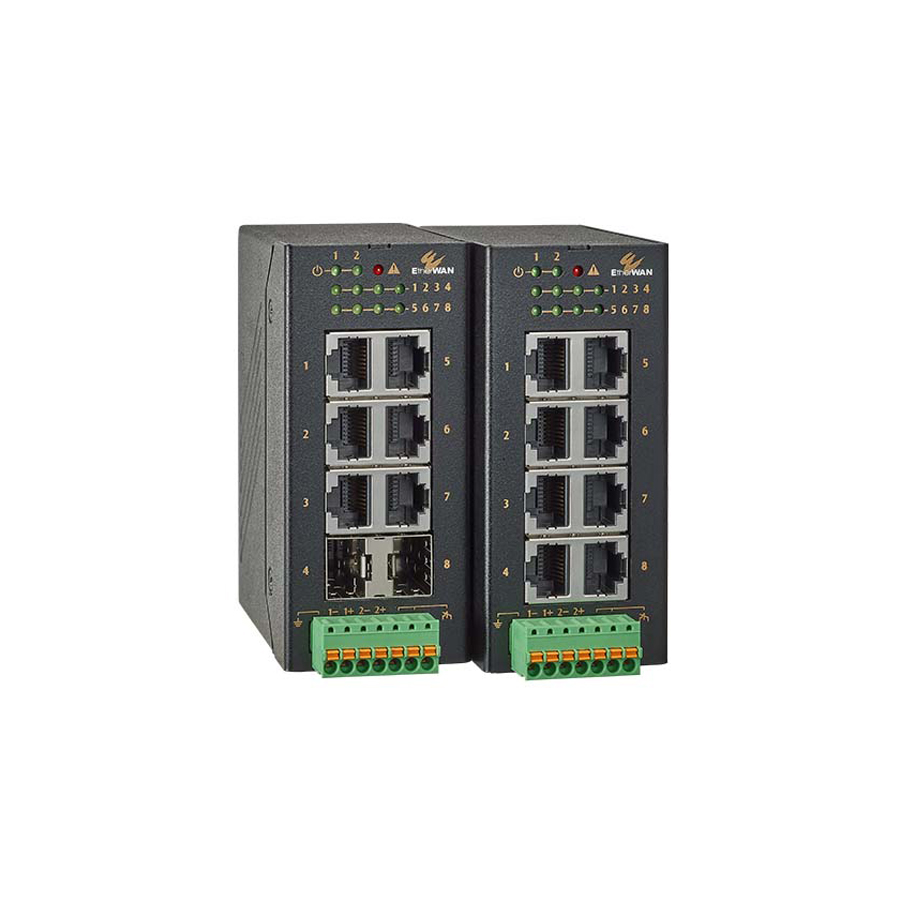 Taipei, Taiwan—January 06, 2022
EtherWAN has launched the OttoE industrial unmanaged 8-port 10/100/1000BASE Ethernet switch, an ideal option for edge connectivity in fields where robust hardware performance is required but management features are not needed.

OttoE series is an industrial unmanaged Fast and Gigabit Ethernet switching platform, designed for easy deployment in harsh environments with limited space. It is a low-cost, easy-to-use device that combines essential industrial Ethernet networking functionality with rugged performance.

It supports 9 to 55VDC redundant power input, as well as a relay alarm for power failure or link down. The OttoE is equipped with eight Fast Ethernet ports, or a combination of Fast and Gigabit Ethernet copper ports and two 100 or 100/1000Mbps SFP ports for long distance connectivity. This versatile switch features full/half-duplex auto-negotiation and auto MDI/MDIX operation, allowing for convenient connection of a variety of network devices. QoS (Quality of Service) support allows for traffic prioritization and effective management of resources. A rugged, DIN rail mountable metal housing provides security and easy installation (mounting kit is included).

EtherWAN's unmanaged switches are designed and manufactured to industrial-grade quality. They are not only suitable for critical applications, but also a wide range of automation applications through the adoption of industrial protocols such as QoS. All of EtherWAN's products are backed by professional technical support, giving customers the confidence to plan for the long-term needs of their networks including maintenance and future growth.
---
About EtherWAN
Established in 1996, EtherWAN became a subsidiary of the German Phoenix Contact Group in 2017.
EtherWAN has been consistently dedicated to the innovation of industrial-grade Ethernet communication equipment, and now also offers outstanding wireless, 5G, and LTE solutions to meet the needs of IoT, smart cities, and smart manufacturing. With experienced software and hardware teams, solid integration verification capability, and high-quality technical consulting, the company has obtained many patents worldwide. Designs produced in-house, combined with manufacturing based in Taiwan, are guaranteed to deliver maximum quality and service. The company's products are widely used in intelligent transportation systems, security surveillance, energy, critical infrastructure, and factory automation.


EtherWAN– " When Connectivity is Crucial"
► For more information, please contact: [email protected]