The Role of E2E and P2P Mechanisms on Networking Environments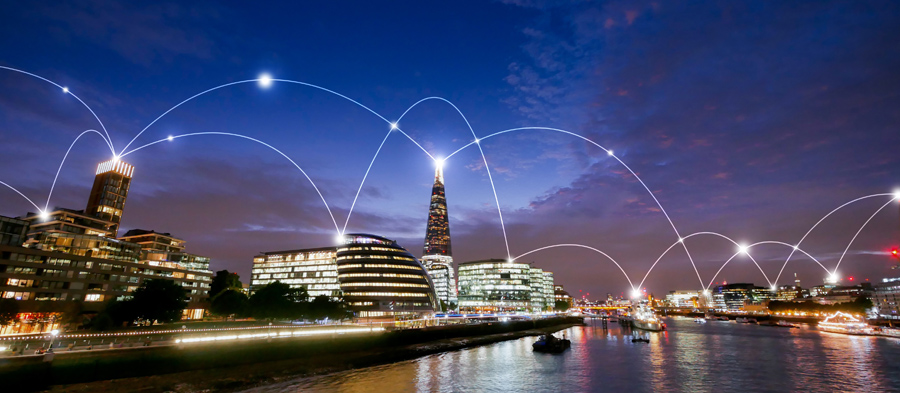 Peer-to-peer (P2P) and end-to-end (E2E) communication mechanisms play a significant role in calculating delays with Precision Time Protocol (PTP) and have revolutionized network data transmission. Gaining a comprehensive understanding of concepts, relevance to PTP, and implications is essential in optimizing network automation performance. Let's Explore the characteristics and relevance of E2E and P2P in networking, their impact on network data transmission, and the considerations for choosing the appropriate mechanism.
---
E2E: Communication Across Networks
E2E allows devices to communicate seamlessly across different networks. E2E distinguishes itself by not requiring network nodes to be completely PTP compliant. This is beneficial for the integration of PTP into an existing environment, as it presents fewer equipment restrictions. Although it is not as precise as P2P, it still can be used as an entry point into the precision time protocol. Non-PTP-aware Ethernet routers or switches support E2E communication by routing or switching packets based on destination addresses, allowing data to travel between systems and networks.
The E2E latency calculation in PTP directly measures network latency between the master and slave clocks, allowing PTP to function across networks with transparent clocks, non-PTP-aware switches, or a combination of both. The slave clocks send delay requests to the master, receive responses, and calculate latency using the received messages.
The accuracy of an E2E delay mechanism is lower compared to P2P. E2E can generate more network traffic, which results in high latency packet loss that reduces network performance. Network traffic is crucial for applications requiring consistent and reliable network performance.
---
P2P: Resource Sharing Between Peers
Generally, P2P decentralizes network structure in which the network shares and accesses resources without relying on a centralized server. The devices function as both a client and a server in a P2P network, permitting data to flow directly between peers. This method enables effective resource use, fault tolerance, and scalability.
P2P communication is crucial in networking. Ethernet switches allow devices in a local area network (LAN) to communicate directly. It means each device connected to the switch communicates with other devices directly within the LAN.
The delay is calculated between the data transferred from a local device to a server and vice versa, focusing on the delay instead of considering the network entirely. During the synchronization process, messages are sent across the network. Each device in the network considers the delay it experiences. It allows each device to adjust and compensate for the delay introduced within its location. It synchronizes based on the delay observed to maintain accurate and synchronized communication.
---
Final Verdict
In a well-engineered network where all switches are known to be PTP capable, the P2P mechanism is the preferred choice due to its PTP advantages. P2P works better on PTP-capable switches as it takes charge of its queuing delays, but it doesn't work on non-PTP-aware switches since the switches don't know what to do with peer-delay messages. And it will not respond to them. In such cases, it is recommended to use the E2E mechanism instead. P2P and E2E mechanisms have transformed the way data is transmitted and processed in networking environments.