Back to top
Engineering Change Notice - EX71000
ECN Number: PM171102
Related Products: EX71000 Series
Reasons: Product migration to IPv6
Issue Date: 2017/11/10
Effective Date: 2017/12/01
In recent years, the market has been trending towards increased demand for IPV6 compatibility for Ethernet switches. In order to meet these changing demands, EtherWAN will revise the EX71000 Series Ethernet switch, implementing a new CPU and MAC that offers IPv6 host mode functionality. This new revision of the EX71000 switch will retain the same dimensions and appearance as the previous version. New features available will support for the EB-232 dongle, and dual firmware image capacity.

EtherWAN encourages you to begin migration plans with this latest revision of the EX71000 series soon. We are ready to assist you with your evaluation of this engineering change and subsequent decision.

Should you require more information to complete your evaluation, please feel free to contact your EtherWAN sales representative.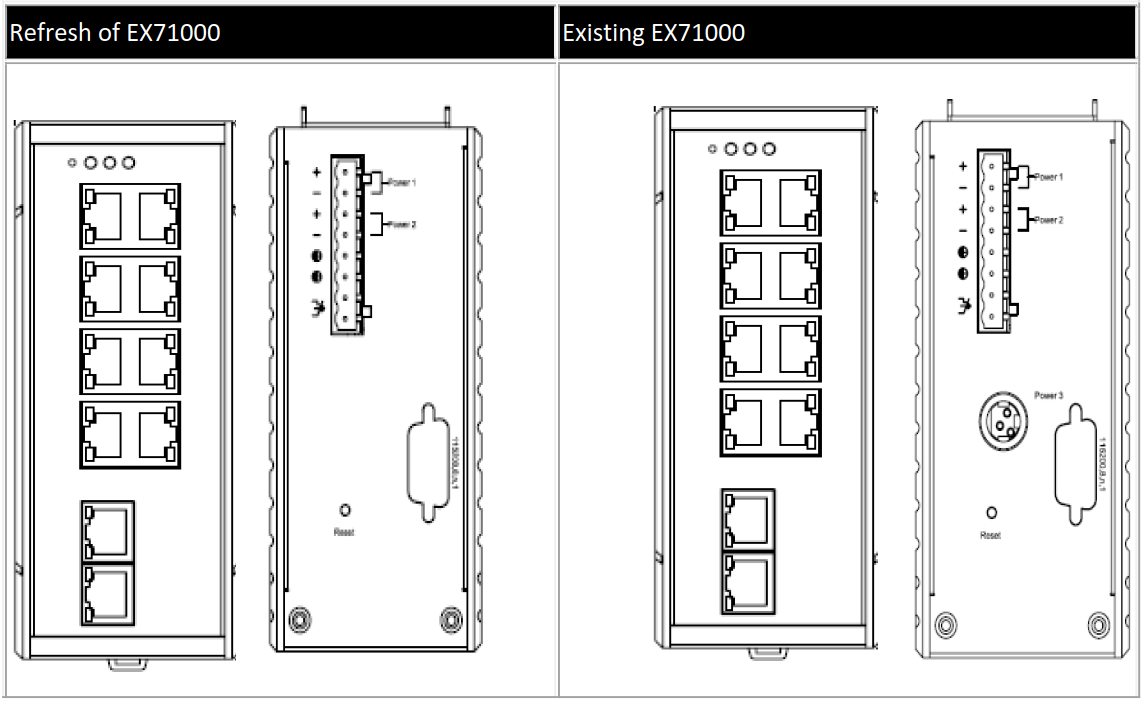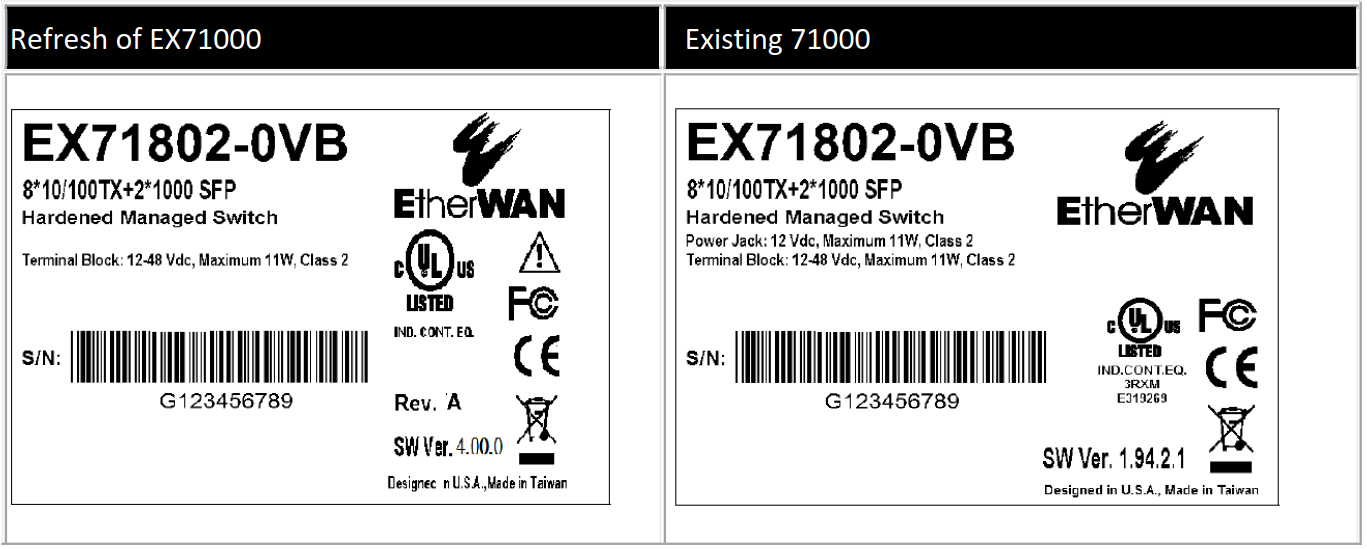 Enhancement

New

Dual rate (100/1000 BASE) on Gigabit SFP slot
Alarm LED
Supports EB-232 dongle
Supports IPv6 host mode
Supports dual image

Changed

UL 508 change to UL 61010

Removed

Front panel and top view drawing
Label
Added Rev A
Software verson starts from 4.00.0
Ordering number
Should you have any questions, please feel free to contact your EtherWAN sales representative or e-mail to info@etherwan.com.tw
Sincerely Yours,

Winson Lee
Product Manager
Product Division
EtherWAN Systems, Inc.