Contact Us

Your First step to Industrial-grade Ethernet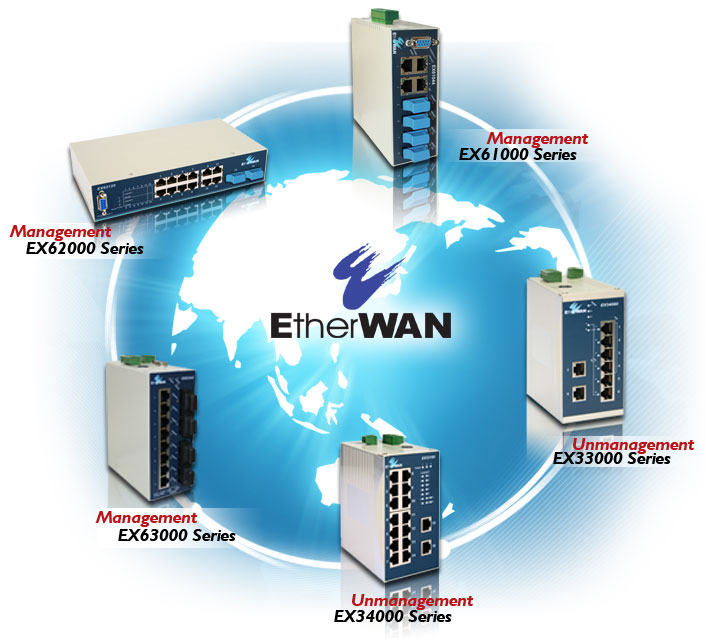 The goal of community security is to provide a safe environment in which people can live and feel secure. An electronic system of surveillance, monitoring and notification is a tool that provides a safe environment for communities. Surveillance and monitoring in specific areas provide a deterrent to criminal activity and rapid notification provides the necessary information during events of nature.

Networking these systems allows community leaders to provide the services needed to maintain a safe community. EtherWAN's hardened Ethernet switches and media converters provide the ability to configure flexible networks to connect every element to provide an integrated system.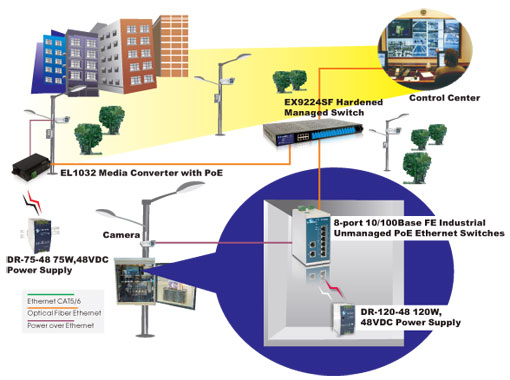 Industrial Managed 8 to 14 ports 10/100BASE and 2-port Gigabit Ethernet Switch with SFP options
Industrial Managed 8 to 16-port 10/100BASE with 2-port Gigabit combo Ethernet Switch
Industrial Unmanaged 14 to 16-port 10/100BASE-TX and 2-port 100BASE-FX Ethernet Switch
Industrial Unmanaged 6 to 8-port 10/100BASE-TX and 2-port 100BASE-FX PoE Ethernet Switch

Field-proven Reliability
Hardened Ethernet equipment with superior reliability, long MBTF, redundant power support, wide operating temperature range, EDI, EMI, RFI and surge protection.

Full Product Testing
Our hardened products are required to pass stringent real-time data transfer testing at the temperature from -40° to +85°C for up to 72 hours without compromise.

Customer-centered Services
EtherWAN has a professional support crew, with domain know-how and hands-on experience working with system integrators and solution providers.
If you do not want to receive this e-bulletin in the future, please reply
here
© EtherWAN Systems, Inc. All rights Reserved.