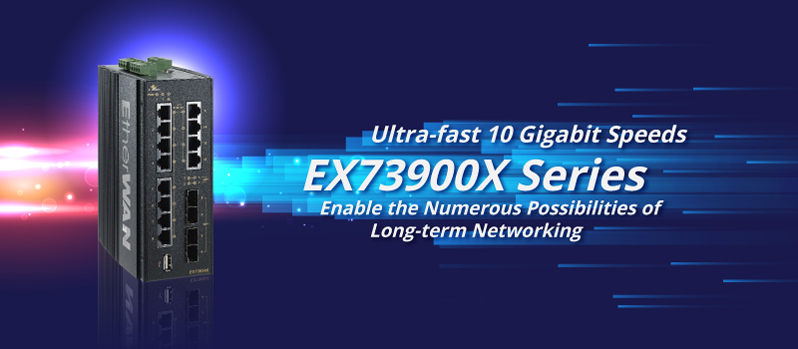 High Bandwidth

Up to four 10 Gigabit SFP+ uplinks available in DIN-rail form factor

Hardened Design

Strict testing criteria for high impact, thermal shock, and electrical noise resistance
Lite Layer 3 Management

Seamless redundancy for uninterrupted data transfer

Detect and Alert

Local risk prevention & response design [more]

Why do you need 10G?
In industrial fields, with an increased hunger for data and the emergence of more connected devices on the edge, cameras are getting higher resolution, Wi-Fi access points are faster, connected device use cases are expanding, and networks are growing exponentially. There has never been a more crucial time to ensure that your network can meet the demands of the future. With EtherWAN's EX73900X Series, the 10-gigabit speeds ensure that data-intensive applications are handled perfectly.

As devices on the edge become more data-intensive, more bandwidth is needed. It's time to move to 10G!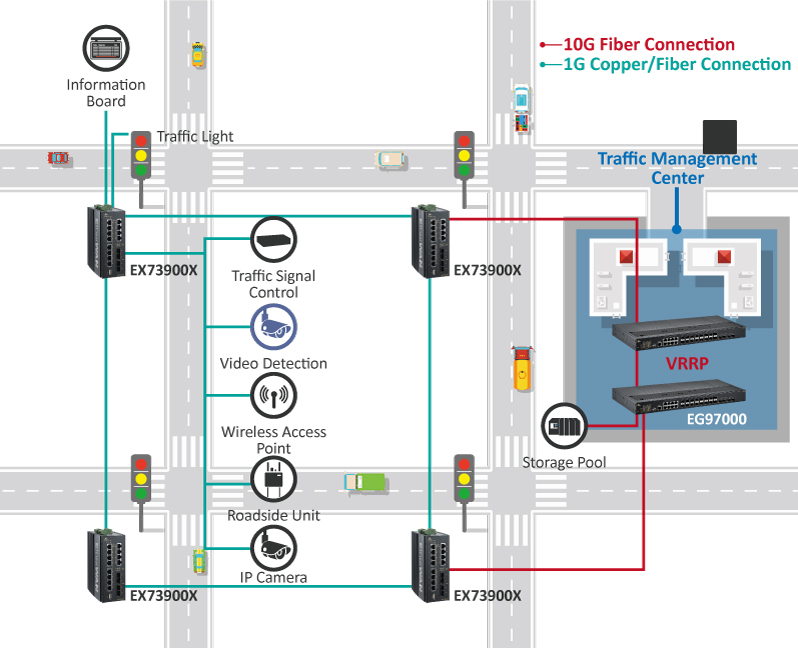 FOLLOW US ON OUR SOCIAL MEDIA

If you do not want to receive this e-bulletin in the future, please click the unsubscribe link.
EtherWAN is committed to compliance with all applicable data protection laws