Contact Us

Maximizing Reliability and Ease of Management in a Solar Power Plant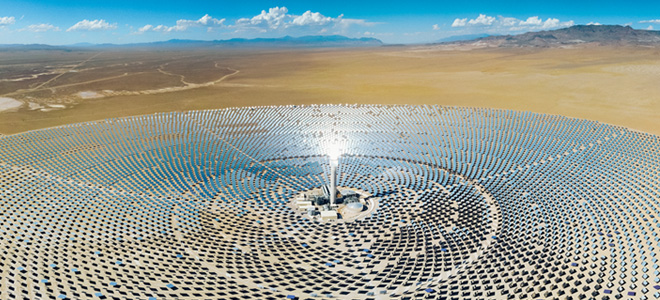 The transition from fossil fuels to renewable energy sources is accelerating in countries around the world. On a global scale, there are more power plants going online that use clean sources, than coal and natural gas combined. One of the most popular forms of renewal energy is solar, especially in regions that lack strong winds and large rivers.
In the northern part of Chile lies the Atacama Desert. Its nearly moisture-free climate, combined with an abundance of year-round sunlight, makes it an ideal location to construct a solar power plant. The new 110-megawatt plant, named Cerro Dominador, is a concentrated solar power (CSP) facility, that utilizes 10,600 mirrors (heliostats) arranged in a circle to reflect sunlight onto a central tower 243 feet high... <read more>
In order to maintain energy production, the solar plant must be able to run non-stop at all times when sunlight is available. The efficiency and profitability of the plant depends on the solar radiation staying focused on the tower. Electrical output will decrease if the temperature of the chemical salts is reduced, so it is... <read more>
EtherWAN was entrusted with the creation of a highly reliable data communications network, one that could connect all devices in the massive 700 hectare (1730 acre) facility. EtherWAN's field application engineers worked closely with the plant designers in order to understand the application requirements, then designed and tested the proposed network architecture... <read more>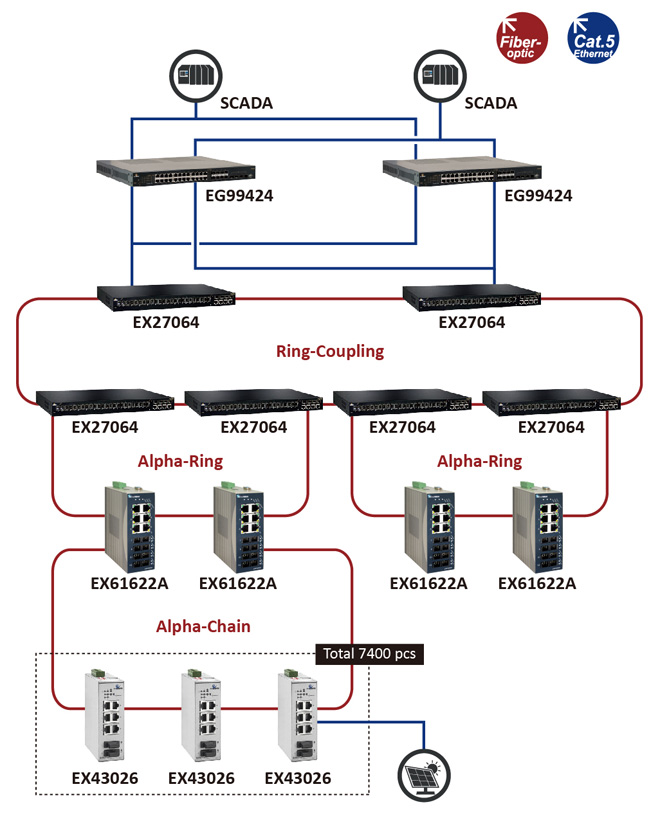 Hardened Managed 24-port 10/100/1000BASE-T (8-port combo SFP) and 4-port 10G SFP+ Layer 3 Switch
IEC61850-3/IEEE1613 Managed 8 to 24-port 10/100BASE and 4-port Gigabit Ethernet Switch with SFP options
Industrial Managed 4 to 8-port 10/100BASE and 2-port Gigabit Ethernet Switch with SFP options
Industrial Unmanaged 6 to 8-port 10/100BASE-TX and 1 to 2-port 100BASE-FX Ethernet Switch

Field-proven Reliability
Hardened Ethernet equipment with superior reliability, long MBTF, redundant power support, wide operating temperature range, EDI, EMI, RFI and surge protection.

Full Product Testing
Our hardened products are required to pass stringent real-time data transfer testing at the temperature from -40° to +85°C for up to 72 hours without compromise.

Customer-centered Services
EtherWAN has a professional support crew, with domain know-how and hands-on experience working with system integrators and solution providers.
If you do not want to receive this e-bulletin in the future, please reply
here
© EtherWAN Systems, Inc. All rights Reserved.