Back to top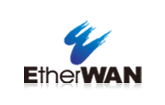 Great to meet you at National Roads and Traffic Expo in Melbourne!
Thank you for taking the time to meet with us at the National Roads and Traffic Expo. We hope you enjoyed the show and had a fantastic time. Below is a recap of what were displayed at our booth.
We'd like to keep you informed of what EtherWAN is doing, invite you to future events and share the latest news from around the industry. To receive these updates, please subscibe via the link below.
EtherWAN is committed to compliance with all applicable data protection laws