| | | |
| --- | --- | --- |
| | | |
| Lite Layer 3 managed switch | High power 90W PoE output | High speed 10 Gigabit SFP+ connectivity |
High Power 90W PoE Switches with High-speed 10 Gigabit Communication for Increasing Power & Bandwidth Demands in Industrial Field Applications
Cameras are becoming higher resolution, connected devices and the related networks are growing exponentially. Especially in critical Infrastructure, with an increased volume of data and the emergence of more connected devices, there has never been a more crucial time to ensure that your network can meet the demands of the future. 10G offers unparalleled speed and bandwidth to support industrial networks for years to come. EtherWAN's EX78900X Series keeps your network ahead of the curve with 10G ports and 90 Watts of power per port. Furthermore, it provides reliable, long-term connection under harsh environmental conditions. The future of industrial networking is fast approaching — is your infrastructure ready?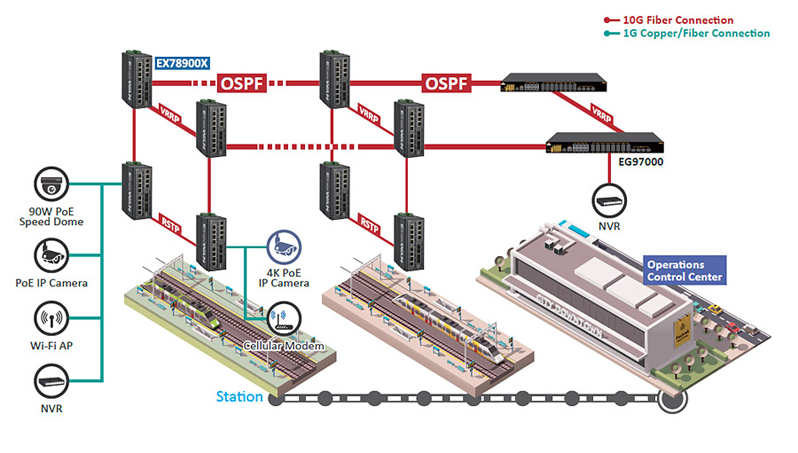 FOLLOW US ON OUR SOCIAL MEDIA

If you do not want to receive this e-bulletin in the future, please click the unsubscribe link.
EtherWAN is committed to compliance with all applicable data protection laws