Back to top
If you can't see the content, please view the online version here. Jan. 2020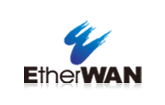 Faster and More Secure Routing in Modern Transportation Applications

In cities across the United States, and increased emphasis is being placed on the use of technology to improve the safety of drivers and pedestrians, as well as reduce the costs incurred by traffic congestion. Intelligent Transportation Systems (ITS) and Traffic Management Systems (TMS) are comprised of such functions as real-time traffic monitoring, dynamic message sign control, incident monitoring, and traffic camera monitoring and control. These systems create enormous volumes of data, which must be transported reliably across long distances, 24 hours a day. < read more >
For these upgrades to be effective, they must integrate legacy traffic systems with newer and faster technology that supports a large number of connections between intersections and traffic management centers. The management team and the servers at the traffic control center must be able to receive traffic status instantly, with no loss of data. Equipment must be able to withstand extreme temperatures.
System requirements include:
Multiple long distance fiber connections for highways and large urban systems
Support for OSPF and VRRP for fast routing with built-in redundancy
Because devices are installed in outdoor cabinets, the solution demands hardened equipment that can withstand extreme temperature ranges of -40 to 75°C (-40 to 167°F)
Network security (multi-level users, link down disable, MAC authentication, RADIUS, TACACS+, and AES) to prevent unauthorized access to the network
| | |
| --- | --- |
| | The Network Solution: EG97000 and EX77900 |
The EX77900 is a Lite Layer 3 switch, and the EG97000 supports full Layer 3 functionality, including RIP and OSPF routing protocols. They support routing between VLANs and segmented larger networks, making the connection of connecting sub networks much simpler. Unlike Layer 2 switches, both the EG97000 and EX77900 can separate network traffic into different switches instead of sending all broadcast traffic data to all switches. This reduces the total traffic volume, and can help the traffic management staff to more easily control geographically remote signals through multiple traffic flows.
< read more >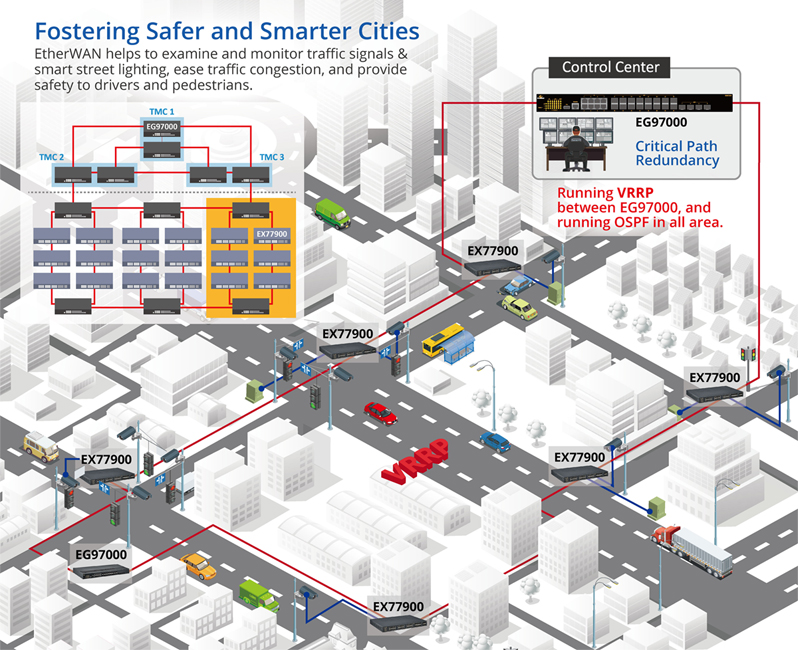 Field-proven Reliability
Hardened Ethernet equipment with superior reliability, long MBTF, redundant power support, wide operating temperature range, EDI, EMI, RFI and surge protection.

Full Product Testing
Our hardened products are required to pass stringent real-time data transfer testing at temperatures from -40 to 85°C for up to 72 hours.



Customer-centered Services
EtherWAN has a professional support crew, with domain know-how and hands-on experience working with system integrators and solution providers.
If you do not want to receive this e-bulletin in the future, please click the unsubscribe link.
© EtherWAN Systems, Inc. All rights Reserved.
EtherWAN is committed to compliance with all applicable data protection laws