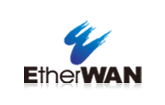 EG97244
Industrial Gigabit Layer 3 Fiber Switch
An industrial switch that deploys COPPER and FIBER together at Layer 3 level
| | |
| --- | --- |
| | Robust and Secure Design for a Wide Range of Conditions |
| | |
| --- | --- |
| | Better Fiber Scalability Delivers Needed Flexibility to Network Architectures |
| | |
| --- | --- |
| | Seamless Redundancy for Uninterrupted Data Transfer |
EtherWAN's EG97244 is a gigabit Layer 3 managed switch for high bandwidth uplink or interconnection use. It is specially designed to perform as a router with fast data forwarding done via hardware, capable of IP routing and switching across virtual LANs (VLANs) and subnetworks with no compromise in performance. Compared to traditional full wire-speed Layer 2 managed switches, the EG97244 offers OSPF and RIP routing protocols to optimize path determination; its great QoS security and better traffic management capability support a more robust set of Layer 2 managed switch features.
In addition, the EG97244 comes with 4 x 10G fiber connection, supporting superior distribution-to-core switching aggregation capability. An added 16 x 1G fiber connection will also help switches to form multiple fiber interconnections without using copper cables and their resulting electromagnetic interference.
With its hardened specifications, EG97244 provides high reliability and nonstop operation in harsh environments, and it designs for operating stably in temperatures from -40 to 75°C (-40 to 167°F), as well as in areas with high electromagnetic interface (EMI). The EG97000 is also equipped with sophisticated network and system failure recovery features including VRRP and dual redundant power supplies. This makes it an ideal choice for both industrial and mission critical applications where sustained connectivity is crucial.
Ideal solution for IP security and ITS applications with large bandwidth needs in networks
Supports RIP and OSPF fast lookup routing at hardware level for better performance
Reduced network traffic by sending IP instead of MAC address to improve fault isolation
Supports dual rate fiber to achieve full forward and legacy network environment
Lowered network overhead and fault by using single routing path within VLANs
Capable of network management integration via EtherWAN's proprietary eVue utility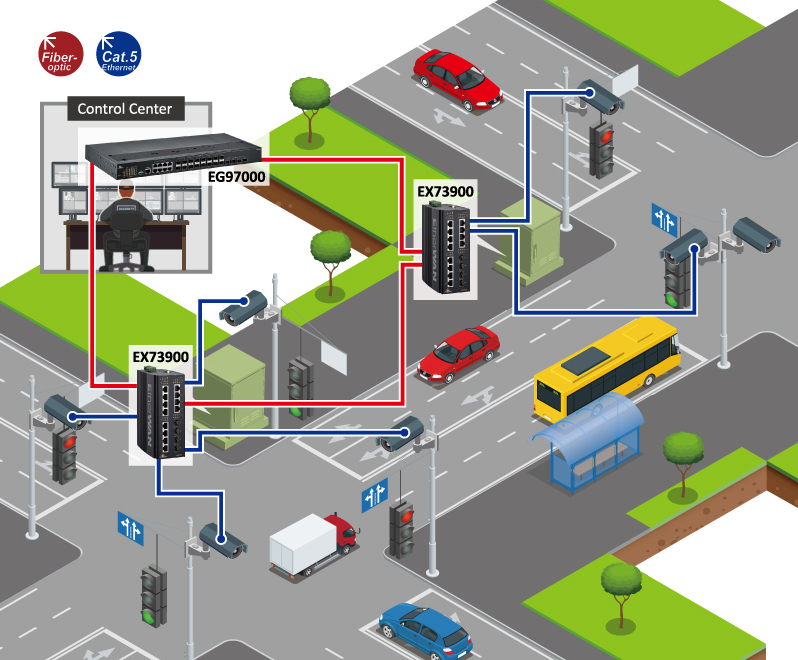 | | |
| --- | --- |
| | More 1G/10G SFP+ Layer 3 Switch |

Field-proven Reliability
Hardened Ethernet equipment with superior reliability, long MBTF, redundant power support, wide operating temperature range, EDI, EMI, RFI and surge protection.

Full Product Testing
Our hardened products are required to pass stringent real-time data transfer testing at temperatures from -40 to 85°C for up to 72 hours.



Customer-centered Services
EtherWAN has a professional support crew, with domain know-how and hands-on experience working with system integrators and solution providers.
If you do not want to receive this e-bulletin in the future, please click the unsubscribe link.
© EtherWAN Systems, Inc. All rights Reserved.
EtherWAN is committed to compliance with all applicable data protection laws