Back to top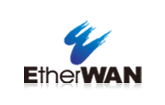 Connectivity is the foundation of IoT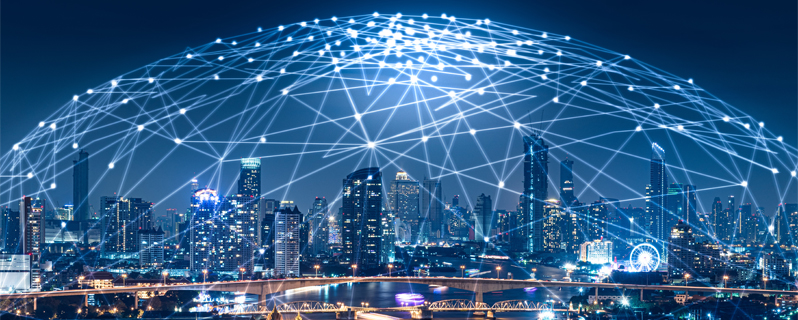 The Internet of Things network connects smart devices that communicate seamlessly over the internet, and it is changing how we operate daily tasks while attaining improved efficiency. For both smart cities and industry, useful data can be acquired, viewed, and managed effectively. But without a stable and cost effective connectivity approach, this modern world will stay beyond our reach.

A foundation of stable IoT networks need to be able to support a wide variety of application demands such as bandwidth, range, cost, reliability, and power consumption. Nowadays, it is easy to see the 5G cellular network in its early stage, and 5G may eventually become the universal solution for IoT connectivity. However, the 5G network infrastructure and its applications are not yet ready. To help and solve current applications and needs, there are some modern connectivity technologies and sectors such as LPWA (Low power Wide Area) Technologies.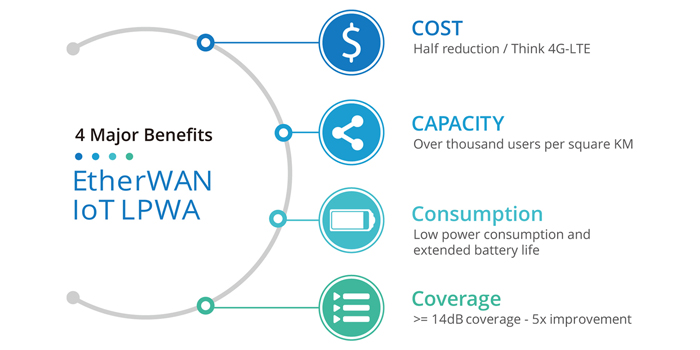 | | |
| --- | --- |
| | EtherWAN LPWA Technologies |
Specifically designed for the Internet of Things (IoT), LPWA wireless network technologies address the cost, power and coverage issues that have slowed the development of industrial, smart city and other IoT solutions. LPWA technologies include cellular based LTE-M and NB-IoT and LoRa, which help lower IoT device costs by as much as 50 percent, improving the ROI of IoT solutions. LPWA devices also require much less power than other cellular technologies—up to 100 times less than broadband LTE.

EtherWAN provides comprehensive LPWA technology devices and delivers a new class of wireless technology specially designed for low data IoT applications.

| | |
| --- | --- |
| | Simply connected with simply smart cost savings |
EtherWAN EDGE series products are Internet of Things devices which speed up IoT project deployment on field sites in an easy and scalable way. There are two major wireless LPWA solutions: LoRaWAN and LTE NB-IoT/Cat-M1 are deployed on the edge nodes products respectively, fulfilling wireless monitoring and controlling needs under an IoT framework.

The EDGE 1 deploys LoRaWAN wireless technology to provide field asset connectivity to AiR PACE Smart LoRa IoT Edge Computing Gateway with 4G LTE Backhaul & Network Server in low data rates over long distances. The EDGE 2 conveniently and transparently connects the existing field site sensors/serial devices with only basic configuration to NB-IoT/Cat-M1 Internet network.
Features:
Various Wireless LPWA Solutions – LoRaWANTM and LTE NB-IoT/Cat-M1 Dual Mode
MQTT Protocol for Cloud Connectivity
Ready to Cloud for AWS and Azure
Multiple I/O to connect to a Wide Variety of Field Equipment
Serial port supports Modbus RTU Interoperability
Remote Control when VDC powered (DO output and Modbus Control)
Smart alert with over threshold trigger DO and MQTT event activate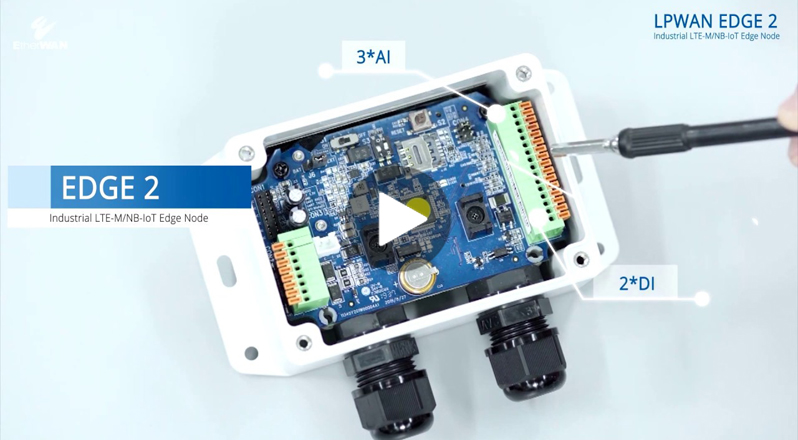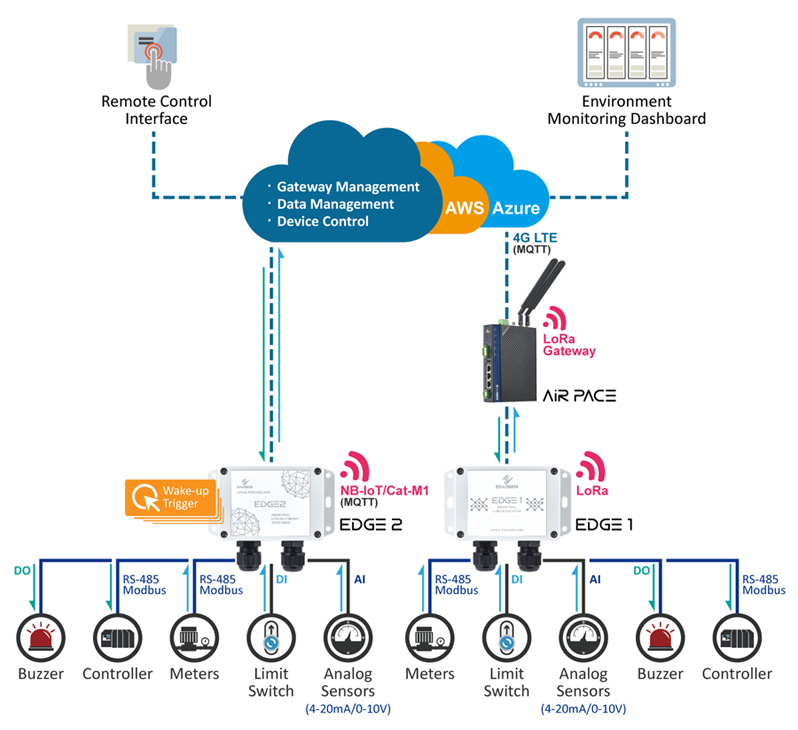 FOLLOW US ON OUR SOCIAL MEDIA
| | | |
| --- | --- | --- |
| EtherWAN Systems, Inc. International | | |
If you can't see the content, please view the online version here. August 2020
© EtherWAN Systems, Inc. All rights Reserved.
If you do not want to receive this e-bulletin in the future, please click the unsubscribe link.
EtherWAN is committed to compliance with all applicable data protection laws