Back to top
WORKING FROM HOME DURING THE COVID-19

Dear Customers,
Because of the spread of the Covid19 in Taiwan, the Taiwan Epidemic Command Center has announced that both Taipei City and New Taipei City are now upgraded to the third level of alert starting 2021/05/15 16:00. The headquarters and facilities of EtherWAN operate in New Taipei City, which is within the range of the alert area, and immediate action was taken to protect the health and safety of our employees.

EtherWAN has formulated preparatory measures to be taken in response to any unexpected situation, aiming to "maximum protection, and minimize interference." As a part of the important supply chain of the world's information industry, our prerequisite is maintaining the health of our employees while still safeguarding the quality of customer service. Accordingly, EtherWAN will start home office hours (Work from Home) from 2021/05/17 until the third level of alert is lifted, and Diversion to Work is implemented in parallel. All the mutual visits between customers and manufacturers shall be conducted by video.
Until the epidemic is clearly under control, EtherWAN will do its utmost to stabilize supply chain operations. If there is no notification of a change, all received orders will be delivered as scheduled; the EtherWAN team will continue to provide telephone or online connection services for order requirements, project discussions, technical consultations, etc. as usual.
This wave of the epidemic has arrived with urgency and should not be neglected. We firmly believe that the high quality and unity of the people of Taiwan will enable us to effectively control the epidemic in the shortest possible time.
Thank you for your support and trust in EtherWAN.
Sincerely,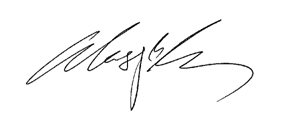 Maggie Chao,
General Manager