Back to top
EtherWAN Partner Conference Proves to be an Effective Combination of Business, Technology, and Culture
Taipei, Taiwan November 26th, 2018
EtherWAN Systems Inc., has successfully concluded its first annual Partner Conference, held at the Sunrise Golf & Country club in Taoyuan, Taiwan. Participants included many customers from around the world and a large number of EtherWAN staff. Further improving upon already strong partner relationships, the conference was an opportunity for all sides to develop market strategies, with EtherWAN's partners delivering valuable input from the front lines.

Several new products were introduced, including two industrial cellular gateways. These innovative solutions received good feedback and strong support from partners. Partners were also introduced to smarter network management through EtherWAN's fantastic remarkable eVue network management utility, generating much excitement as EtherWAN enters this new field.

Participants were also introduced to some interesting aspects of Taiwanese culture, with a day trip to the famous Daxi Tea Factory Museum and Taiwan's renowned Daxi Old Street. These two famous cultural destinations provided a fun and informative break from the busy conference, as well as a glimpse of Taiwan's beauty and traditional taste.

In a guided tour of EtherWAN's facility, partners got a glimpse of EtherWAN's strong development resources, as well as the company's extensive testing procedures. Concluding on a strong note with in-depth discussions on forthcoming technologies, and product planning workshops, the partner conference showed the mutual benefits that strong relationships and effective communication bring to the industry.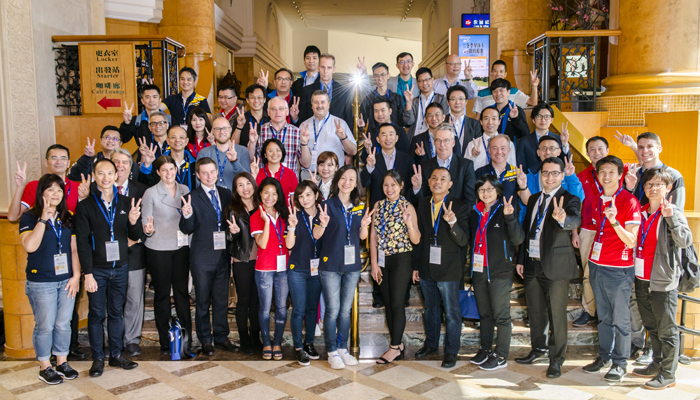 ---
About EtherWAN
EtherWAN Systems, Inc. is a leading manufacturer of Hardened Ethernet, PoE, and Fiber connectivity products specifically designed for harsh and demanding environments. Founded in 1996 in Irvine CA, EtherWAN specializes in the design and manufacture of Ethernet Switches, Media Converters, Ethernet Extenders and Power over Ethernet products for applications where connectivity is crucial.

With a core focus on Ethernet connectivity for extreme environments in which product reliability and quality are top priorities, EtherWAN's product development, engineering, manufacturing and quality assurance processes are structured to push the limits of stated specifications.

EtherWAN – " When Connectivity is Crucial "
► For more information, please contact: [email protected]
---