Back to top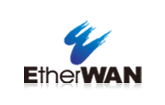 DnA solutions reduce costs and simplify hardware setups
Switches can now do so much more than just pass packets! EtherWAN's DnA switches incorporate the ability to receive signals through digital input, which can trigger events through the relay output port. DnA stands for Detect and Alert, and it allows for notification of specified events and even prevention of unwanted situations, eliminating the need for ancillary detection modules. Applicable across a wide range of applications, DnA solutions reduce costs and simplify hardware setups.

Local Monitoring

When an unexpected event occurs, the alert will be triggered for warning on site


Trap Alert

When SNMP trap occurs, system can send alert via relay output for instant notification


Cost Saving

DnA switches can already trigger an alert, eliminating the need for extra warning systems

Existing solution
Switches are installed with camera, car plate recognition server, billing system, and I/O controller in the parking lot. When the vehicle is leaving and drives to the gate, the induction coil will trigger a "Billing" checking process by sending a signal to the I/O controller. Then, the gate is opened through the I/O controller.

DnA solution
By eliminating the I/O controller, switches can work with different interfaces with built-in DnA function to achieve the same task, and at the same time eliminate the extra cost.

FOLLOW US ON OUR SOCIAL MEDIA

If you do not want to receive this e-bulletin in the future, please click the unsubscribe link.
EtherWAN is committed to compliance with all applicable data protection laws