Back to top
Cities looking to Become Smart Cities Turn to EtherWAN and the New Customer Experience Lab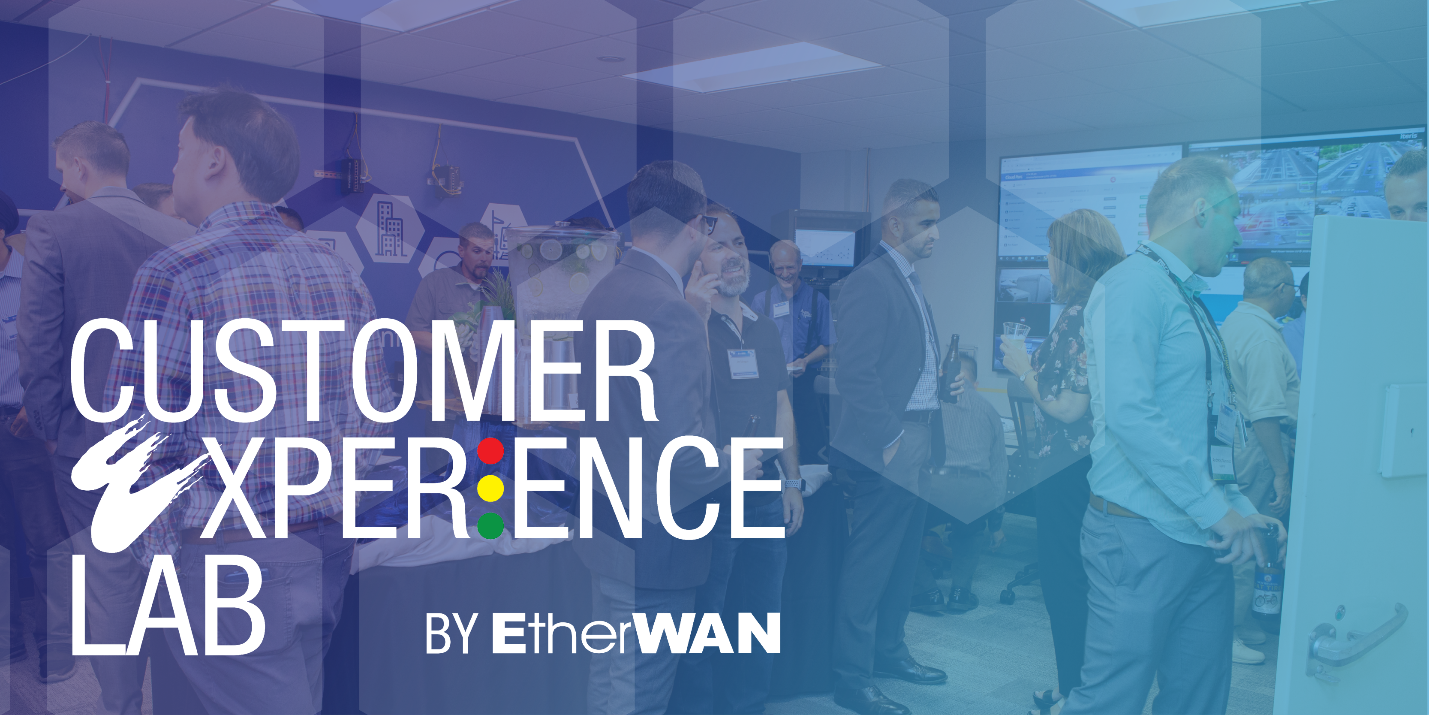 Featuring state-of-the-art ITS technology, partners and network best practices
Anaheim, CA October 1st, 2018— Offering the latest in intelligent transportation systems, network best practices and forward-thinking technology, the Customer Experience Lab located at EtherWAN's Anaheim, California Headquarters, is now open.
"Our Customer Experience Lab is over a year in the making and provides the vision of what cities' networks can and should look like in the future," said Jim Toepper, Marketing and Product Director at EtherWAN. "We are excited to showcase our expertise and the fantastic partners that provided the tech to really make this lab come to life."
The Lab gives an opportunity to Transportation professionals to try networking out in an environment that is similar to what they would be working with. Customers will be able to utilize the Lab to learn network best practices, train their employees, and make educated buying decisions. The Lab includes a large investment in traffic, security and water management devices and systems to function as a real-world network example for urban infrastructures.
Technology represented includes mock traffic intersections with controllers, stoplights, sensors and surveillance. These intersections, among other technology, are connected to a 4-screen CMS (Central Monitoring System) controlling all functionality and showcasing software from partners including Gridsmart and Cloudparc.
EtherWAN will hold an Open House on October 3rd, 2018 from 4:00 p.m. to 6:00 p.m. directly following the close of the ITS California Conference. Demos of all Lab technology will be on display and food and drinks will be served. This event is open to the public and requires an RSVP which can be made here: https://www.eventbrite.com/e/tech-showcase-social-hour-tickets-50611540480
About EtherWAN Systems, Inc.
EtherWAN Systems, Inc. is a world-leading manufacturer of Ethernet, PoE, and Fiber connectivity products designed for demanding environments. Founded over twenty years ago by NASA Engineers and headquartered in Anaheim, California, our expertise lies in Urban Infrastructure connectivity solutions that make communities safe and secure. From our in-house designed and manufactured products to the implementation and support for customers of all sizes, we're able to achieve an unparalleled level of reliability and quality for applications where connectivity is crucial. Visit EtherWAN.com for more information.