Back to top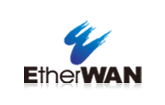 EtherWAN Systems Inc. , will be participating in the National Roads & Traffic Expo at booth 530, running September 17-18 at the Melbourne Convention & Exhibition Centre, Australia.

With more than twenty years of accrued technical and industry expertise, EtherWAN is eager to share the company's many real-world successes and application experience in the transportation field. Visitors to the EtherWAN booth will have a chance to see the latest offerings for intelligent and future-proof networks. As attempts to ease traffic congestion become more important in cities both big and small, EtherWAN will showcase its relevant solutions including IoT (Internet of Things) 4G LTE cloud connected devices, and Ethernet switches that support OSPF for large nation-wide network scalability.


Field-proven Reliability
Hardened Ethernet equipment with superior reliability, long MBTF, redundant power support, wide operating temperature range, EDI, EMI, RFI and surge protection.

Full Product Testing
Our hardened products are required to pass stringent real-time data transfer testing at temperatures from -40 to 85°C for up to 72 hours.



Customer-centered Services
EtherWAN has a professional support crew, with domain know-how and hands-on experience working with system integrators and solution providers.
If you do not want to receive this e-bulletin in the future, please click the unsubscribe link.
© EtherWAN Systems, Inc. All rights Reserved.
EtherWAN is committed to compliance with all applicable data protection laws